Hardwood Flooring in Owen Sound, ON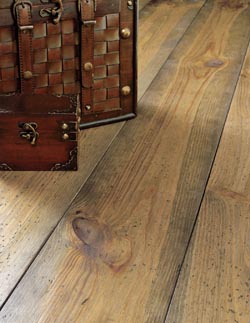 Upgrade the appeal and value of your home with timeless and elegant hardwood flooring in Owen Sound, ON. Choose from a variety of wood grains, styles, and patterns to showcase your own distinctive designs tastes. We offer a free consultation and will bring samples to you to determine what works in your home and what does not.
Our flooring store is stocked with engineered and solid hardwood flooring options. Rely on our staff of experts for extensive knowledge concerning different types of woods, flooring styles, and hardwood brands. We also offer timely and effective professional hardwood flooring installation.
Here to Help
We make it easy and simple for you to find the right type of wood flooring that best fits your aesthetic and functional needs. Whether you already know what type of atmosphere you want to create in your home or are in the planning stages, we can help.
As a locally owned and operated flooring store, we have the means and resources to create a truly unique shopping experience. Our home improvement center carries brands that manufacture superb wood flooring that is sure to delight your inner interior designer. No matter the scope of your renovation project, rely on us to find the right materials to increase the appearance of your home.
Benefits of Hardwood
Any level of renovation or remodeling greatly benefits from the addition of hardwood floors. As a longtime valued choice, these floors are sure to make any property more attractive. The name-brands we carry provide you with all the following benefits:
Ease of Maintenance
Durability with Several Wear Layers
Excellent for Allergy Sufferers
Unique Grain Patterns
Color and Shine to Match Home Décor
Timeless Beauty that Never Goes Out of Style
Stain-Resistance
Our Engineered and Solid Hardwood Stands the Test of Time
Engineered hardwood floors are moisture-resistant and comprised of layers that make them extremely stable. The inner layers consist of plywood and the top layer is a hardwood veneer made from the species of your choice. We recommend this flooring because it is strong, has a center made from renewable woods, and is an eco-friendly option.
Humidity and moisture can be a problem for typical wood floors, but not for engineered wood floors. This is what makes them perfect additions to moisture-prone areas like a kitchen, basement, or bathroom. You also don't have to worry about the floors buckling during warm, dry seasons. Their cross-ply construction keeps the planks from shrinking and expanding when the humidity rises.
Authentic Solid Hardwood Flooring
Solid hardwood flooring brings authenticity to your home with beauty and strength designed to last. It does not need to be replaced but instead can be sanded down and refinished. Perfect for homeowners that want to add a modern or rustic look to their home, solid floors are typically installed on or above ground level. Unlike engineered floors, they are sensitive to moisture, so it's recommended that they not be installed in moisture-prone rooms. We carry solid hardwood in a variety of species, including all the following:
Maple
Chestnut
Brazilian Maple
Mahogany
Bamboo
Cypress
Hickory
Oak
Teak
Walnut
Pine
Douglas Fir
Birch
Invest in Quality Hardwood Flooring Installation
Once you've purchased the right floors for you, allow us to help you install them. Leaving the work to trained professionals ensures that the job is done right and on schedule. We're committed to making sure you enjoy your floors as quickly as possible.
Your Satisfaction Guaranteed
We offer some of the best warranties in the industry. Our commitment to our customers has never wavered and we continue to provide guarantees that show we stick to our word. We pledge to offer you quality products at low prices. With our Price Protection Guarantee, within 30 days of purchasing your floors, if find that product of the same brand and style at a lower price, we'll refund you the difference.

Contact us today to learn more about the types of hardwood flooring available in our showroom. We are proud to serve clients in Owen Sound, Port Eglin, Wiarton, Kincardine, Hanover, Meaford, Flesherton, Tobermory, ON, and the surrounding areas.