Waterproof Flooring in Owen Sound, ON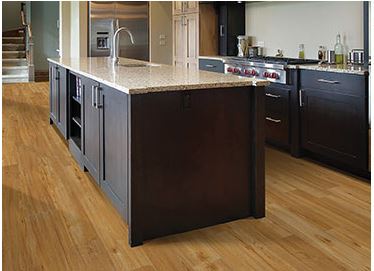 Make the right choice for your new flooring when you shop at our local showroom. At our store, we carry a complete selectio
n of waterproof flooring in Owen Sound, ON, for spaces of all sizes. When you shop with us, you will find the right option to enhance the look of your home without overspending. Visit our showroom to learn why waterproof luxury vinyl planks and carpeting are the preferred option for homeowners everywhere.
Find Durable Waterproof Options for Your Home
The regal look of wood is on every homeowner's wish list. While this material is a popular option, it is not always the right choice for every space. Moisture-prone rooms like bathrooms and basements require a durable material that holds up to water. By shopping with us for your waterproof vinyl flooring, you will avoid the need for repairs due to stains, warps, and other common issues.
Create a stunning setup without requiring repairs and maintenance when you shop with us for your waterproof flooring. Our inventory includes carpet, plank, and vinyl options for rooms of all sizes. No matter what part of your home you want to upgrade, we have the right option for you. Our inventory includes products from top brands like Downs H20 and Tigressa H20.
For households with children or pets, it is essential that you select a flooring material that holds up to heavy use. Our waterproof carpet and vinyl varieties are designed to add a beautiful look to every home without the need for regular repairs and maintenance.
From bedrooms to entryways, every room will look stunning when it is outfitted with waterproof carpet or vinyl. With our selection of materials, you will never have to deal with issues caused by heavy foot traffic or spills.
How does waterproof flooring work? These materials are crafted with a unique construction that allows them to prevent liquids from soaking into carpet padding and the subfloor. From pet stains to spilled juices, every mess will be easy to clean when you choose waterproof flooring.
Professional Waterproof Flooring Installation Services
Complete your remodel job correctly when you turn to us to perform your installation. Once you choose the right flooring for your home, count on us for the waterproof flooring installation you need. Our team is happy to come to your location to create the perfect setup.

Contact us to shop our showroom for your waterproof flooring products. We proudly carry waterproof luxury vinyl planks and other options for customers throughout Port Eglin, Wiarton, Kincardine, Hanover, and Owen Sound, Ontario.